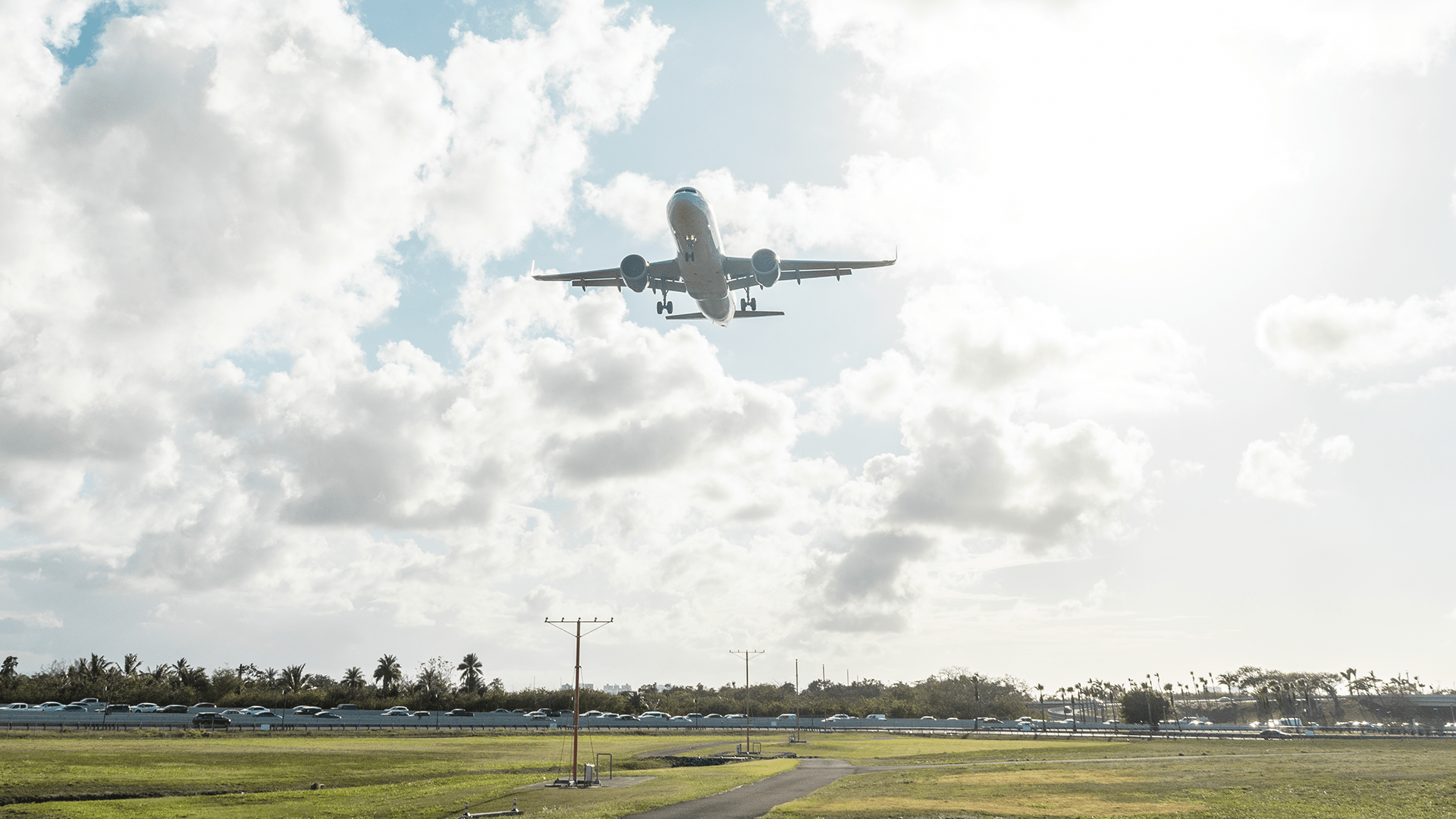 The holidays are upon us! For most travelers, going anywhere around this time can prove to be super chaotic. However, you can do so many things to avoid or lower your stress while traveling during one of the highest seasons of the year! 

Things you can do before your flight 
If you still haven't planned your trip, keep in mind the following things: 
Take advantage of seasonal offers but don't forget to

read the fine print

. Some offers might seem too good to be true and have restrictions or conditions that can increase the final price. 

Do you have more than one airport in your city/town or the place you are heading to? Other airports can be less chaotic than bigger ones and closer to your destinations. 

Avoid traveling during peak times

. Sometimes being flexible with your departure times and dates can get you better prices. (*wink-wink*)

Travel insurance

can save your sanity and wallet! Delays and complications that are out of your control can happen anytime. Insurance can help you avoid expenses outside your budget. 

Tips for traveling anywhere
One of our golden tips is to travel with hand luggage instead of checking it in. Travel lightly so it will take less time to arrive at your destination, and you won't have to wait for your bags. Here are some more recommendations:
Check-in early! Almost all airlines offer the option to check in online or via the mobile app within 24hrs before departure. 

Manage all your add-ons and extras beforehand, such as checked baggage, services, and more. Most airlines will allow you to add things right from your mobile phone. 

Try to arrive on time at the airport. If you are flying on a domestic flight, you must arrive 2 hours before departure time. If the flight is international, you should arrive 3 hours before. 

Pack your carry-on bag with time and follow TSA regulations to avoid being stopped and delaying your boarding process. Find out what you can or cannot carry on the

TSA page

. 

If you are traveling with minors or people who might require special assistance, make sure to review airline requirements and their services. 

If traveling from Puerto Rico to the United States, remember to have them check your luggage at the USDA stations. 

If you are traveling with food, you must store it in your checked luggage. We strongly recommend you carry it frozen and insured in the bags that will go in the plane's cargo area. This could avoid TSA lines. Please refer to the

Items Guide

to find out the items allowed on board and a

pproved food by the USDA

. 

Prepare for the

TSA protocol inspections

in advance! You can make the check-in even smoother while at the TSA line by removing any items in your pockets, removing your coat and shoes, and using a separate tray to deposit electronics larger than a cell phone- laptops, tablets, etc. Follow all instructions from the security officer. 
Make sure to save our website in your favorites ⭐ so you can look back on the information! 
Team SJU 
📍Aeropuerto Internacional Luis Muñoz Marín
#GetReadytoTravelTo🇵🇷