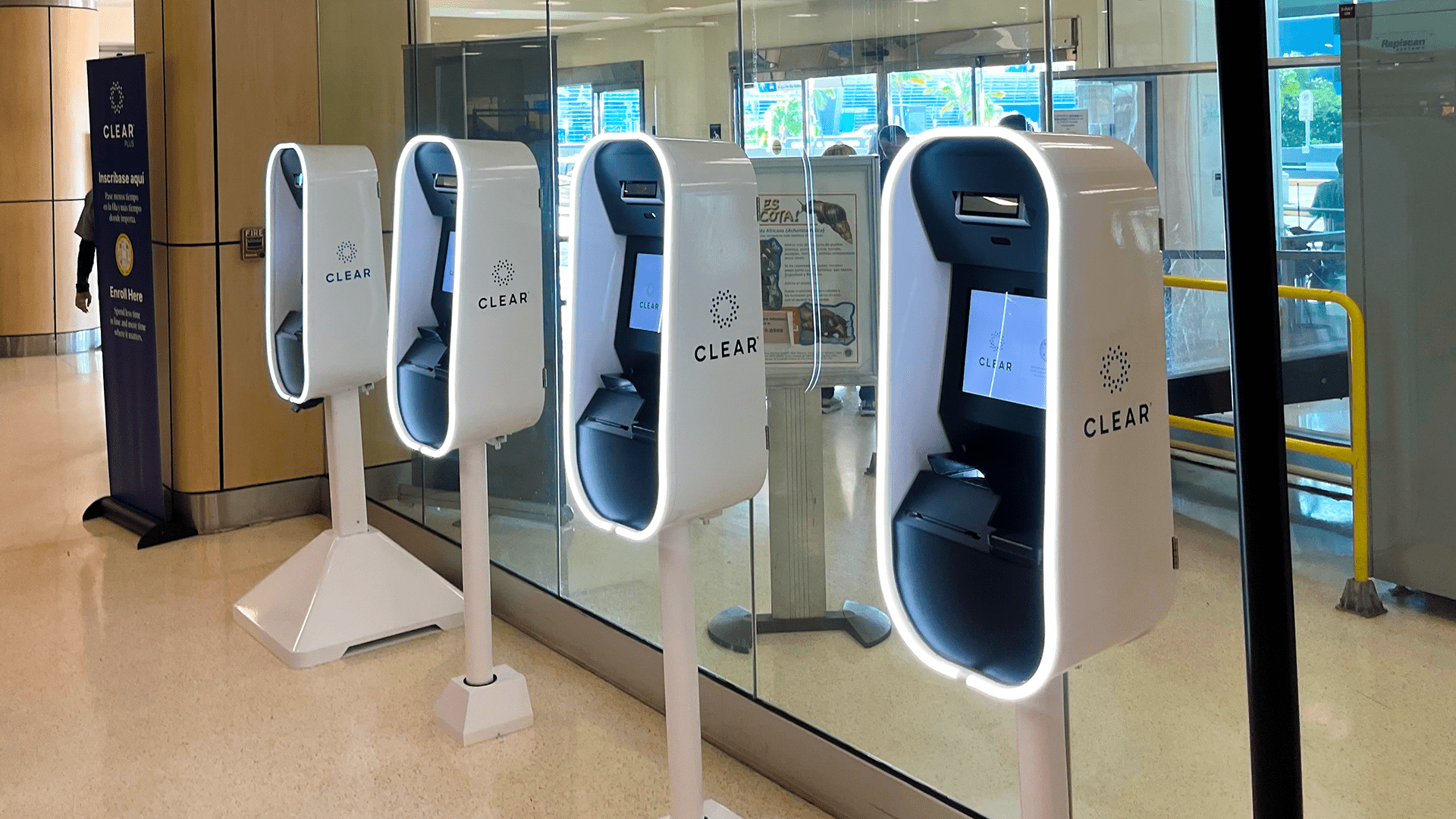 Speed up your process through the TSA with the newly arrived Clear! This new rapid identification system allows you to skip a small step to easily and quickly jump into taking your shoes, coat, and whatever you have in your pockets. We won't keep you waiting. Here's how this magical new tool works! 
Sign up
Enroll online in just a few minutes. Once enrolled, you must show your government-issued ID (driver's license or passport) at a CLEAR station at check-in to validate your enrollment. And you are good to go! If you prefer to do it in person, you can do the process at a CLEAR station before reaching the TSA. Don't forget to have your boarding pass in hand. For more information, go to the "How it Works" section. 
Check-in at the CLEAR Station 
If you are already a registered member, scan your boarding pass at the CLEAR station, and identify yourself with a fingerprints/eye iris scan. Save the FAQS section in your bookmarks to refer to them when it's time to check in. 
Head over to the TSA Line 
After you finish the check-in process, you can proceed to the TSA security checkpoint. 
What is the difference between the TSA PreCheck and Clear? 
CLEAR's innovative identity technology powers faster, easier, and more secure experiences at hotels, stadiums, offices, and more. It streamlines the identification process that includes presenting your ID and boarding passes. With CLEAR, you only have to identify yourself with a boarding pass and fingerprint/iris identification. The TSA PreCheck also offers a faster security check by omitting the steps of removing your shoes, coats, laptops, and whatever else you have on you for your convenience. Check out the CLEAR website for more information on prices and numerous benefits! 
Make sure to save our website in your favorites ⭐to look back on any information
Team SJU 
📍Aeropuerto Internacional Luis Muñoz Marín
#GetReadytoTravel