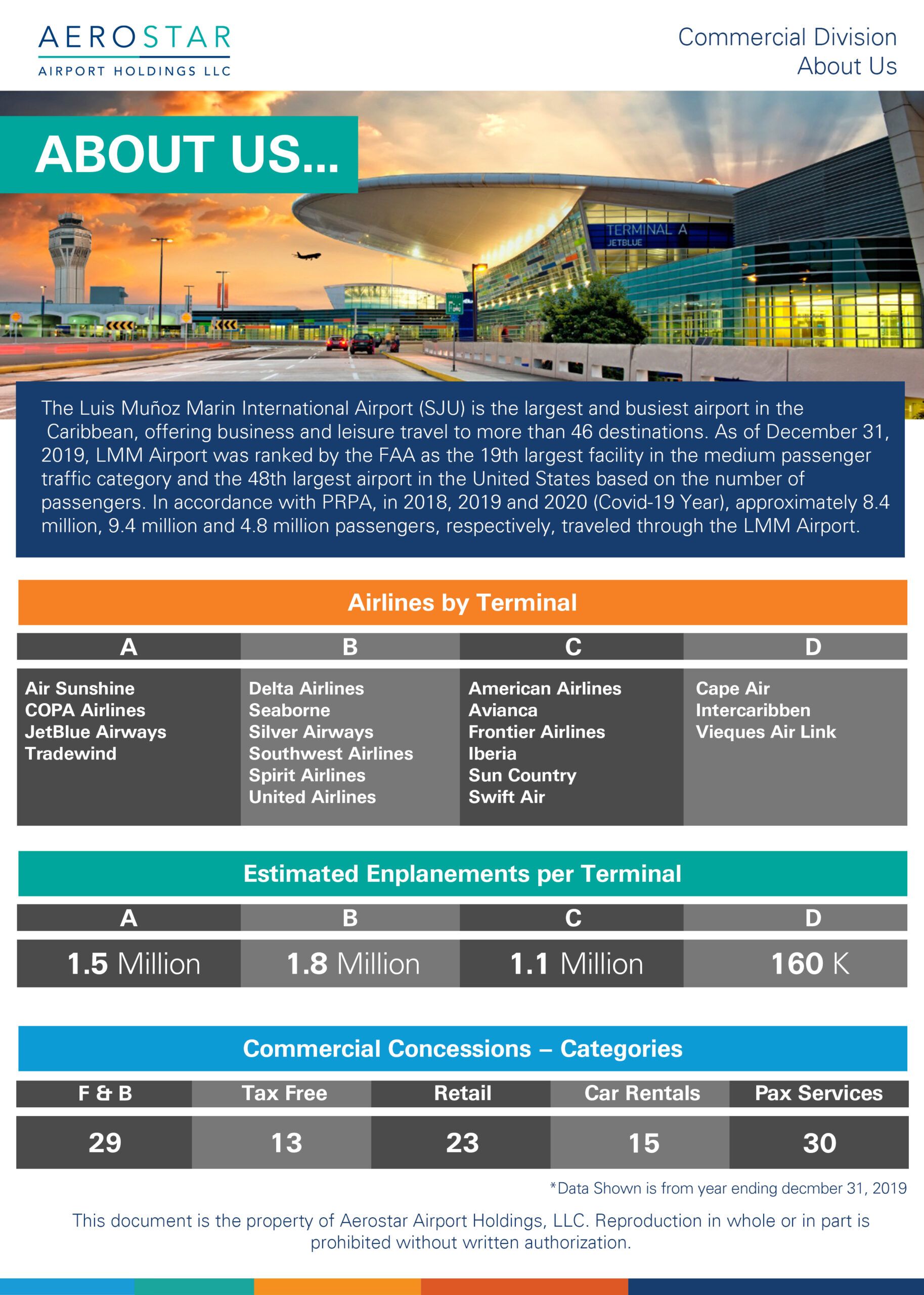 Starting a business is challenging in uncertain times, but building and achieving success with the business of your dreams is invaluable. At SJU, we want to make your company available to our airport community.
Requirements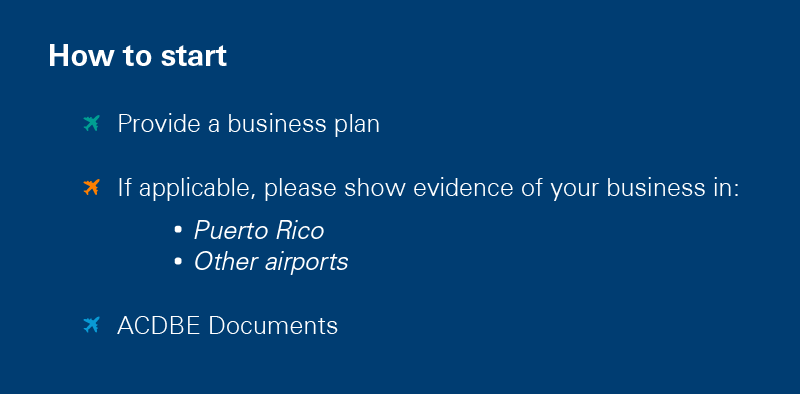 Formulario para reportar SMS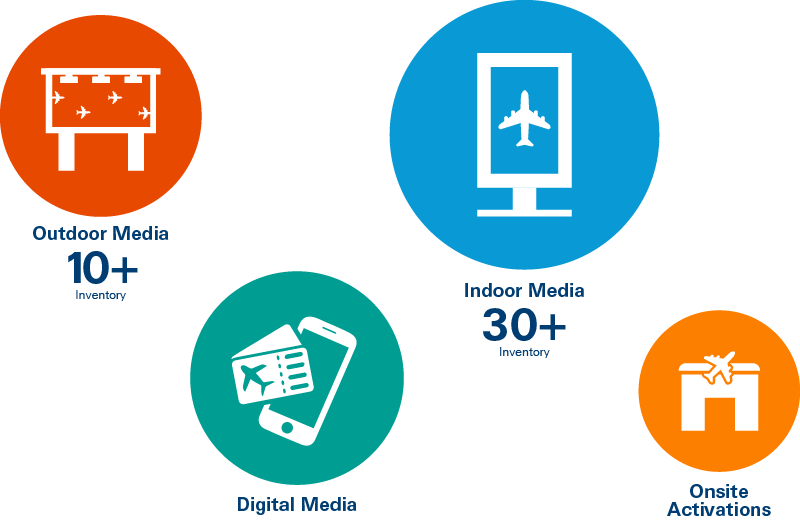 At SJU, we grow together. Discover the commercial spaces available for your advertising campaigns.

Formulario para reportar SMS
Do you need parking or a car rental? Discover all the options available at SJU.
Lot Rental Request
Employees /Companies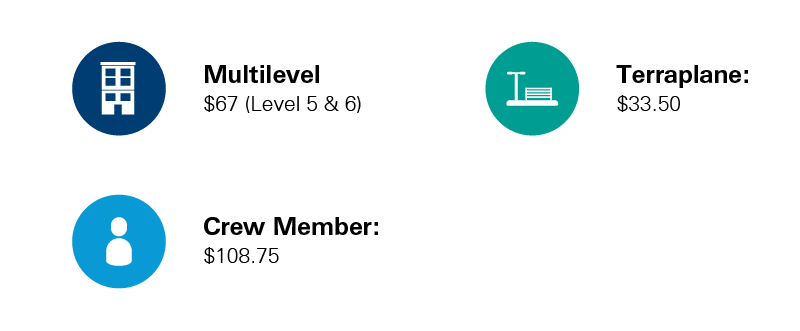 ¿Do you need to communicate with us? 
Aerostar Administrative Offices
Terminal D, Arrivals Ave, Carolina, 00979
Email
Telephone
 787-289-7240
Do you need an airport space for your next commercial, film, or campaign? You can count on SJU!
Projects recorded at SJU
F.L.Y.

A Summer in Florida

Demolition Ranch

El Regalo – Alianza Francesa

COVID Ad Banco Popular de Puerto Rico

"Pa'Ya" Film
Policy for Filming and Photography
Application for Commercial Filming and Photography
Register for future Business Opportunities
Learn about the benefits of
SJU Airport's Long Term parking
Learn More